Moravians 3:30 - 5:30 Ennis Czech Boys 6:00 - 8:00 Jodie Mikula Orchestra 8:30 - 10:30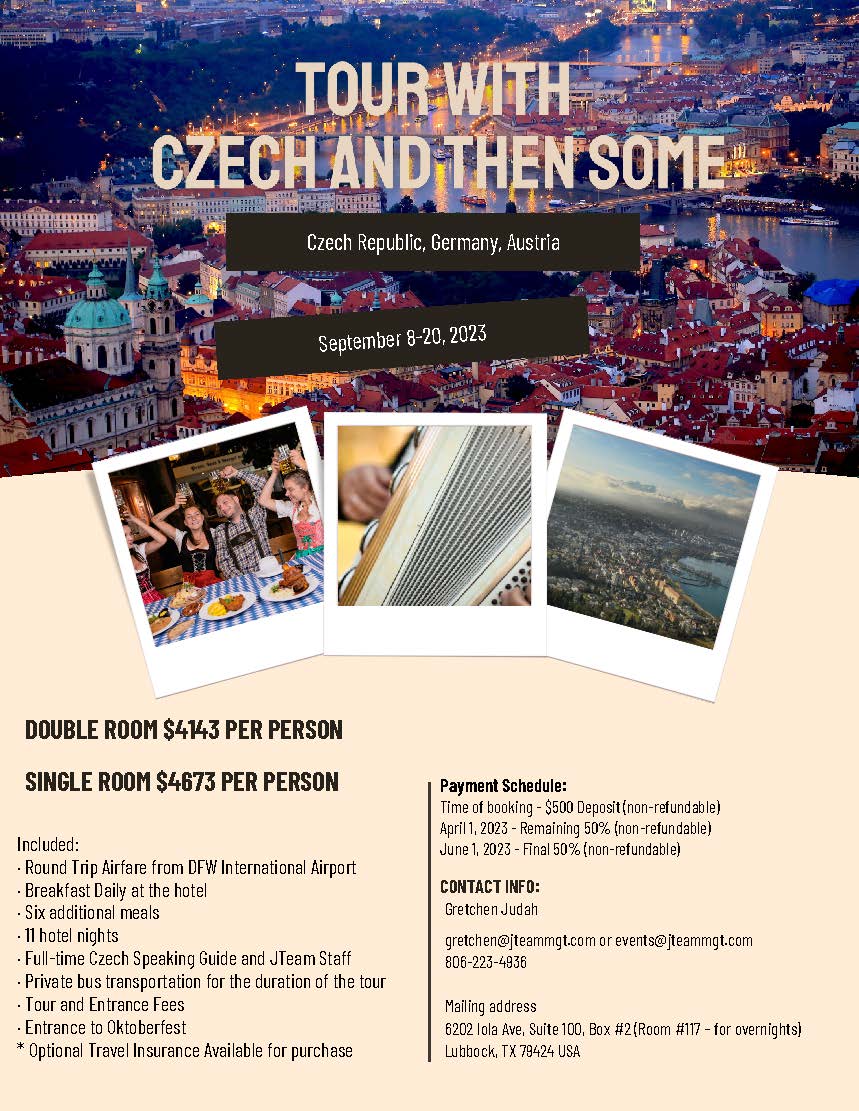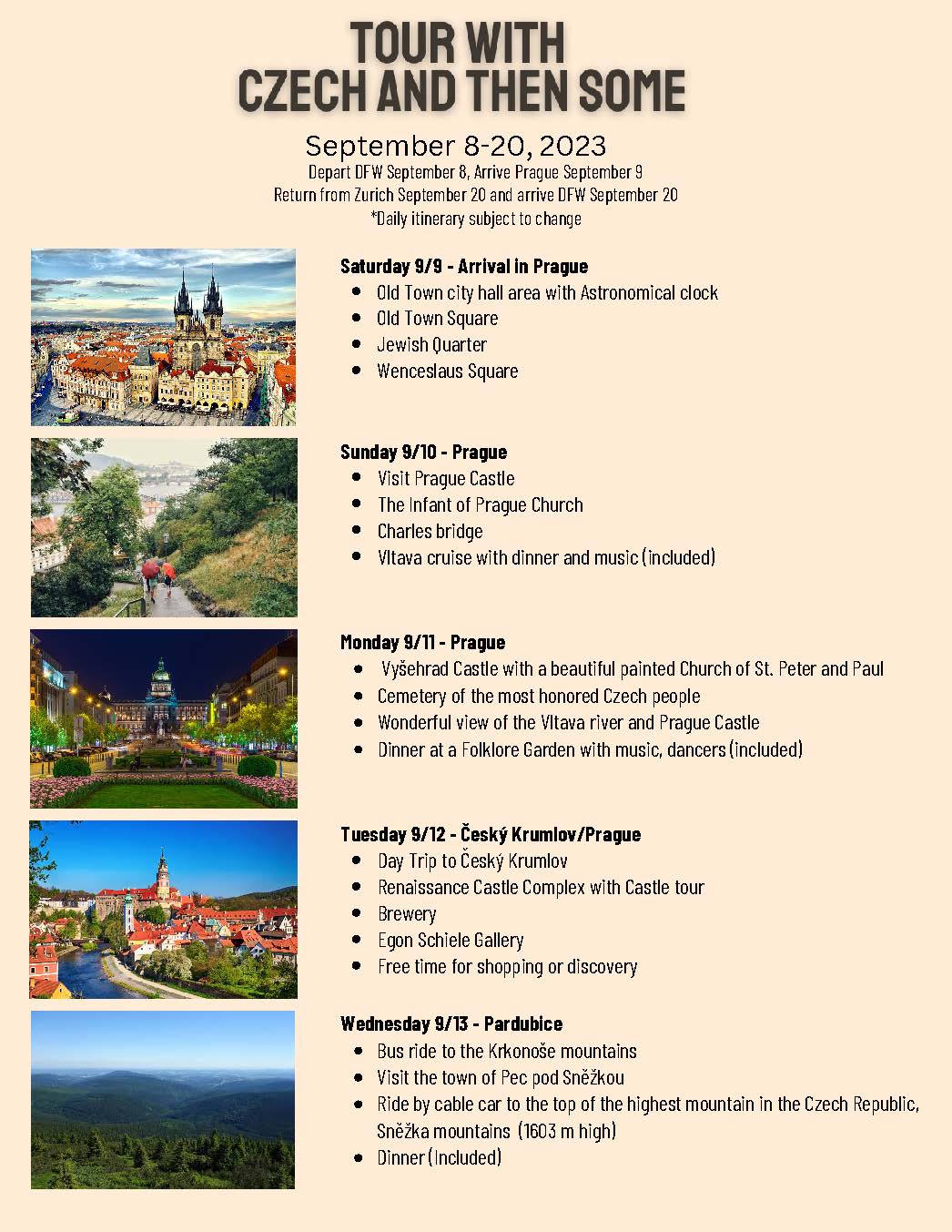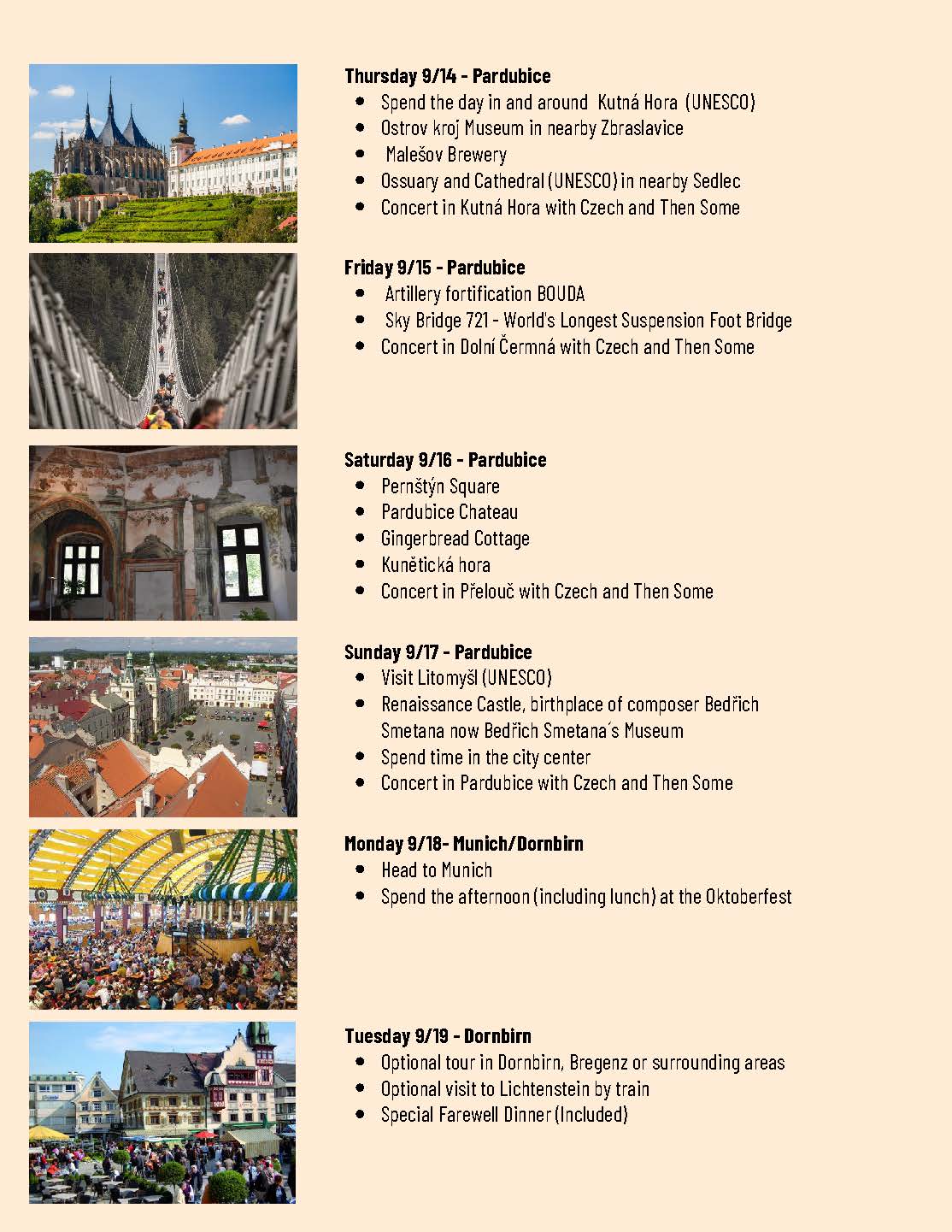 CATS Czech Tour 2023 Booking Form
Click to listen to Czech and Then Some music on
 
Czech and Then Some
Latest CD
"Getting Better with Age - 20th Anniversary"
is available!
Czech and Then Some
Celebrating our 25th Anniversary
1997 - 2022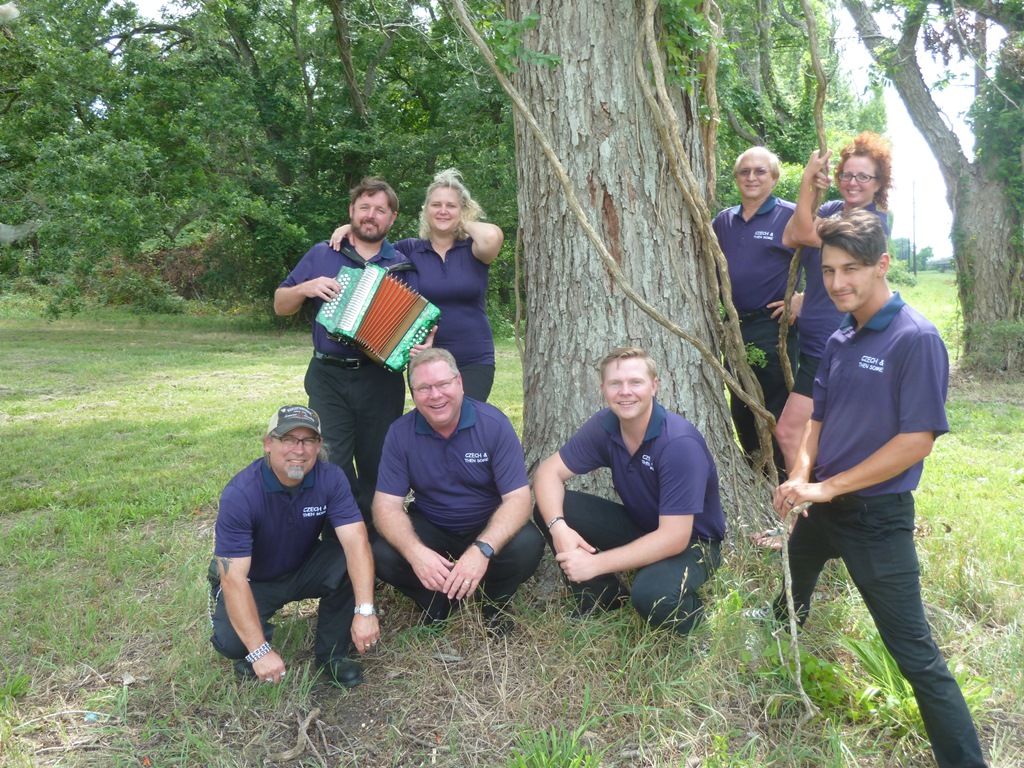 Czech and Then Some is celebrating our 25th Anniversary of playing polkas, waltzes, fun dances, and country music in 2022. We have had a blast playing at the many festivals, picnics, weddings, anniversaries, and dances that we have played for the past 25 years. Making two trips to Washington D.C.; making numerous bus trips to Nebraska, Iowa, and Wisconsin; three cruises. We have recorded 8 CDs. What started out as a one time job turned into a family band that has turned into a lot of memories together. We have met so many friends along the way. You the fans of polka music have been so gracious to us and have been a big part of our lives. We want to say thank you to all of the great people that have attended our events over the past 25 years.
We are available for festivals, dances, weddings, anniversaries, birthday parties, and church picnics. We play predominately Czech polkas and waltzes, but we also have some German and Mexican polkas in our repertoire as well play country music, some 60's and 70's music and fun dances. Check out our website and listen to some of our selections. We have CDs available on the audio page. If you are looking for a polka band for your festival, church picnic, wedding, or anniversary keep Czech and Then Some in mind.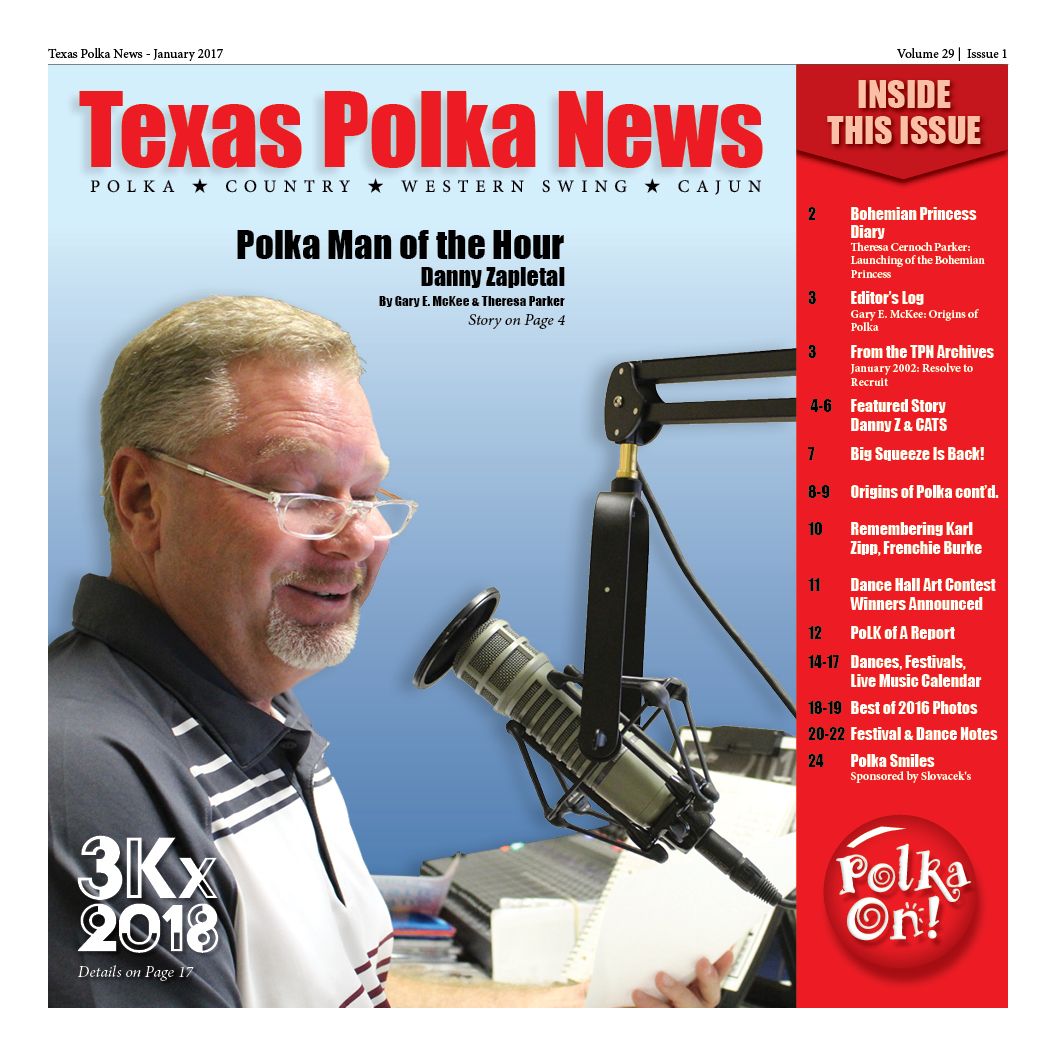 http://www.polkabeat.com/blog/rgrd7lkzm7zac8dwlhs2bhtnk73988